If you're having difficulty solving relationship money problems, financial consultant Ruth Hayden might have the solution. A member of the Association for Financial Counseling and Planning Education, Hayden is…
Keep reading »
Browse Topics in Short Term Budget Help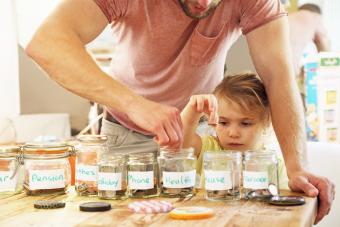 In this time of fears over a global pandemic, people are worried over more than their health. As businesses are forced to shut down and furlough or lay off workers, anxiety is building over financial health and paying the bills.
Short-Term Budgeting Tips
When you're in the midst of feeling the financial squeeze caused by the economic impact of COVID-19, determining how you will be paying your monthly bills can seem overwhelming. Now is the time to sit down with the rest of your household and figure out a short-term, "tighten the belt" budget.
Planning a Household Budget
You will need to look at all the items that are "must haves" for your household budget, such as your utility bills, your weekly grocery shopping, and car expenses like loans and insurance. Likewise, make a list of things that are nice to have but can be put aside for now. If you've never created a budget before, there are budget worksheets you can download designed for people with lower incomes. Or if you prefer using technology, there are many personal budget software and online options you can choose from.
Finding Ways to Be Frugal
If you're in a situation where you will need to save every penny you can during the uncertain economic downturn, there are many ways you can find to be frugal. If you plan your purchases ahead of time and shop for the best prices, you can save money on everything from your grocery bill to larger expenses like clothing for work and home decorating. It pays to do research and look for the most budget-friendly options in your daily life to make your dollars last longer during this time
Help With Your Quarantine Budget
If you're feeling the pinch because of the COVID-19 virus, or facing more dire circumstances due to lost wages or jobs, it's important not to panic. Sit down and create a short-term budget and stick with it and look for ways you can downsize your lifestyle until the economic crisis passes.