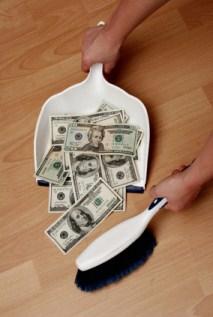 Everyone approaches frugal living differently, simply because no two families are alike. What works for you might not be the best money-saving approach for your neighbor. However, what those who succeed with living frugally have in common is a resourceful attitude that helps them eliminate waste in all aspects of their lives.
Budget-Minded Cleaning
Clothing Purchase Savings
Low-Cost Entertainment
Frugal Meal Tips
Organization Saves Money
Live Below Your Means
Mastering frugality is a process that takes time, experience and a little education. Following some simple frugal tips is a way to save money and get ahead. Once you are debt-free, or if you are currently debt-free, it is important to live below your means. Managing your money well and practicing frugality involves not spending more than you make--a key to living life without fear from debt.