Thanksgiving is right around the corner, and that means family, food, fun, and of course, lots of shopping. With some helpful Black Friday shopping tips, you can be sure to get everything on your loved ones' holiday wish lists before December 1st!
Black Friday Shopping Tips to Score the Best Deals
The turkey has been eaten, the guests have departed, and while many people begin to wind down and relax after a busy holiday, others are gearing up for a long day (or night) of Black Friday shopping. Braving the crowds to score the best deals on the hottest items is no joke, and you have to have a method to manage the madness that comes along with this shopping experience.
Get a Head Start
If you want to get a head start on your Black Friday shopping list, look for deals that surface in the wee hours of Thanksgiving morning. While it may force you to abandon visiting with family early in the day, it beats standing in the long lines on Black Friday. If you know that your Thanksgiving Day will be split between hosting a mega meal and buying the best Christmas products on the market, be sure to prep your meal a day or two in advance of Turkey Day.
Recruit a Shopping Buddy
Why go it alone when you can bring a friend along to help you expedite your store visit? With two of you willing to stand in lines at popular stores, you can likely complete your Black Friday shopping twice as fast, especially if you both have many of the same items on your list. This shopping day is an exhausting one, but by bringing a friend along, the mission will feel less like work and more like fun.
Leave the Children at Home
Black Friday shopping means a lot of list checking, rushing to and from stores, and many hours of waiting in lines. This is not the type of activity where kids will be content. It is best to leave the tykes at home so you can focus on the task at hand. Imagine standing in line for two hours, only to have a tot tug on your arm and tell you it's potty time. Nope. They will be far more comfortable at home, and you will be more focused without children in tow.
Have a Plan of Action
Black Friday shopping requires a plan of action. Make sure your ducks are in a row before you even think about leaving the house. It will help streamline your spree if you map out the following:
Which stores you will be visiting, and the order in which you'll shop. Know when the stores open and close.
What items are you hoping to purchase? Rank them from most important to least important on your Christmas shopping list.
What are your spending limits?
These are just a few of the questions you want to ponder before drawing up a plan for arguably the busiest shopping day of the year. Without a strategy, you risk missing out on irresistible deals, or even worse, burying yourself in a mountain of debt by swiping away without thinking twice.
Manage Your Time Wisely
Many Thanksgiving Day and Black Friday sales are only held for a few hours at a time, creating time constraints for anxious shoppers. You should also know select retailers offer several deals throughout the day, so you may have to visit the store more than once to pick up the items on your list. Therefore, it is ideal to map your driving route and allocate time for traffic jams to ensure you will make it to the stores in time.
Use Retail Maps
Retailers tend to switch layouts for doorbuster deals. Instead of relying on your prior knowledge of store layouts, pick up a copy of the retail map as you are headed in, so you will know exactly where to go.
Chat Up Other Shoppers
While standing in line at a Target Starbucks or in line to check out, chat with the other shoppers. Where are they headed next? What gifts are they on the hunt for? Use them for their intel and see what they are looking forward to getting this year. Maybe they have the skinny on a product you haven't been able to lock down yet, or perhaps they know where an elusive item is because they have already been to stores you have not hit up yet.
Use Credit Wisely
Use credit only if you practice sound debt-management habits and vow to eradicate the entire balance prior to the accrual of interest. Buy wisely using credit. You can shield yourself from taking a financial hit if you are victimized by identity theft. Additionally, you will be able to rake in the points if you possess reward credit cards, and you can also take advantage of the protections extended to purchases.
Get Receipts
There is always a possibility you will have buyer's remorse or end up with an item that just does not work out for you or the intended recipient. That is precisely why you want to retrieve a copy of your receipts, in case you have to return items to the store. Furthermore, knowing a store's return policy is always good, as policies vary from store to store.
Purchase Discounted Gift Cards
Websites like Gift Card Granny and ABC Gift Cards allow consumers to purchase unused gift cards at steeply discounted rates. Consider using one of these sites to save even more on your Thanksgiving Day and Black Friday shopping, as you will spend less money to acquire the same amount of items.
Stick to the Items on Your List
It is so hard not to become distracted by the towers of toys and piles of clothing in every store you pass through. Fight the urge to throw an item here or there into your cart simply because it has caught your eye. If you veer from your intended list, you might run out of money before you even get to the big-ticket purchases. Keep your eye on the prize, and do what you went there to do!
Finding Deals
You know the deals are out there just waiting for you, but where do you find the best deals on the coolest products? Knowing is half the battle, so get in the know when it comes to Black Friday deals.
Download a Black Friday App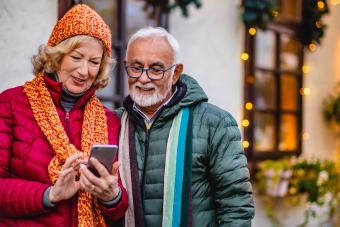 There really is an app for everything these days, including Black Friday shopping. Many of the apps will prove helpful to eager shoppers looking to lock down the deal of a lifetime.
Flipp - This app aggregates coupons from hundreds of stores, so you end up with the cream of the crop. You can download your personalized lists and retail loyalty cards onto the app, poising you to score great deals.
ShopSavvy - This app uses a barcode and QR scanner to compare prices at various retailers. This little app should be every Black Friday shopper's right-hand man.
Subscribe to the Mailing List
Along with loyalty program members, mailing list subscribers often receive exclusive discounts and promotional codes not extended to the public. Collect them in the weeks leading up to Black Friday so you're ready to put them into action on the big day.
Get Social
Follow your favorite retailers on Facebook, Twitter, and Instagram for the latest Black Friday and Thanksgiving Day specials. Many sales and specials are announced on social media channels, so you will want to be equipped to receive these updates.
Collect Weekly Sales Circulars
You can always wait until the circulars are released to scope out all the Black Friday deals. Even if you have already made your list based on information found online, grab a copy to confirm you didn't miss anything, and to retrieve any applicable coupons not found elsewhere.
Take Advantage of Online-Only Deals
Long gone are the days of waiting in long lines in the wee hours of the morning, hoping to score the deal of a lifetime. Now, you can shop online from the comforts of your own home and avoid the masses of supercharged and sometimes irate shoppers. Best of all, some sites will scope out the hottest bargains for you. These include:
The Krazy Coupon Lady: One of the most comprehensive extreme couponing sites on the web.
Totally Target: Reveals the best deals offered at Target each week.
Deal News: Shares Black Friday predictions along with where to shop for the best deals once the sales circulars are released.
You can also use smartphone apps such as Price Grabber to compare sale items across the board. This also comes in handy if you plan to take advantage of price matching offered by select retailers during holiday sales.
Research Price Points
Don't automatically assume you are getting the biggest bang for your buck on any item. Before placing an item on your shopping list, look at the current sale price to determine if you are really getting a good deal. Retailers know how anxious shoppers are to hit the stores and eliminate their Christmas lists while saving money. You may automatically assume you are getting a good deal because the item is on sale. Don't make assumptions about perceived deals. Check the price of the item at multiple retailers and purchase it where it's the least expensive.
Check Out the Return Carts
As consumers check out at the register, there is always a possibility a few items will not make the final cut. Since sales representatives will probably be inundated with requests from customers, the return carts will sit idle. Kindly request to scope out the carts in search of what you seek if the item is not on the shelf. Someone's near purchase or return might be your holiday treasure.
An Important Consideration
Even if you miss out on a deal, life goes on, as there will always be another sale. Also, bear in mind that stores often extend in-stock guarantees to shoppers. Check out these additional Christmas shopping tips to make your gift purchasing endeavors as hassle-free as possible.