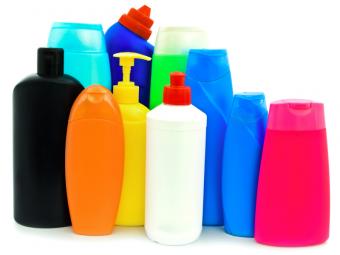 Do you want to try out the latest products without spending a penny of your own? If so, one of the best ways to try something new is with totally free product samples that can often be sent directly to your home.
Finding Free Products Online
A great way to search for free products is to look online. Check out the following online resources for totally free product samples:
Remember to review all requirements carefully before submitting contact information. It's also wise to sign up for a free Yahoo or Hotmail e-mail account to filter out spam and other unnecessary offers.
Popular and Totally Free Product Samples
Some of the most widely distributed free products on the market include:
Household Items
Whether you want to try a new dishwashing detergent or a scented air freshener, many manufacturers offer these products for free. The most popular combination is to buy a regular product and a trial size of the new item is packaged along with it, but many online sites have freebies, too. Visit All Free Samples to find everything from dryer sheets to sandwich bags.
Personal Care Items
If you're looking for a different shampoo, lotion, soap, razor, styling product, or any number of other personal care items, chances are there's a sample package you can pick up. Some manufacturers are better at offering this premium than others, and you won't regularly find them at your big box discount stores. But, some smaller drug stores, health food stores, and online sites feature a rotating selection of complimentary one-time-use samples.
Food
Practically any type of consumable starts off as a free sample. Manufacturers often distribute trial sizes of cereal, snack products, candy, dairy items, and juices in-store, online, or through special free after rebate offers. Look for deals from pet food suppliers, too.
Beauty Products
Cosmetic companies are well-known for providing totally free product samples of everything from perfume and lipsticks to lotions and cleansers. Since everyone's skin reacts differently, samples are also an inexpensive and hygienic way to determine if you can use the item before purchasing a full bottle, only to have your skin break out three days later.
Music
Free music downloads are quite the norm now, and almost every mp3 player comes with a 30- to 60-day trial to an online music service. Apple iPods are usually packaged with a set number of complimentary tunes you can download from the Apple store. If you have a favorite act, visit the artist's website for free and often unreleased songs. Additionally, you'll find a wide selection of new music through popular promotional sites such as MySpace.
Magazines
In addition to offering magazines at a discount, many publishers lure first-time subscribers with three-to-six free issues, as well as other incentives such as bags, water bottles, coffee mugs, or pens. Look inside a favorite periodical for a subscription card, or go to the magazine's website for specials. For example, yoga enthusiasts can receive two bonus issues with a new Yoga Journal magazine subscription, as well as two free gifts.
Understanding the Free Sample Giveaway
Hundreds of companies are eager for consumers to sample a fresh line of products, an old favorite revamped, and even an item not on the weekly grocery list.
Handing out free products is a form of advertising and marketing, which is why there aren't bins filled with freebies in every store all the time. Corporations use free sample distribution as a means to track:
What items generate the biggest buzz
If certain markets or regions stimulate product demand more than others
Who does most of the sampling by age, gender, or some other type of demographic breakdown
When you sign up for free samples online, you'll be asked for your mailing information, and often an e-mail address and phone number. You may also be required to subscribe to a newsletter before receiving samples. If the enticement of freebies is worth more than the cost of divulging information, then you'll find a wealth of products from which to choose.
A word of caution: some products, especially electronics, are not really "free." Manufacturers regularly distribute overstock merchandise, but you will have to dig into your own pocket to make the product actually viable.
For example, many online sites offer "free" laptops, but quite often, you're getting the casing without software. You'll spend another $200-$500 to load the laptop with an operating system and any other programs you might need. Read each offer thoroughly before making a decision.
Sharing Free Samples
If you are receiving more samples than you know what to do with, consider sharing them with a friend or donating them to a local charity. Samples of shampoo, soap and feminine products can be donated to local women's shelters who will more than likely welcome the items. Samples can also be tucked into care packages for college students or soldiers.