Save Money on Beauty Products
Saving Money Is Beautiful
While it is not a necessity to use beauty products, it is definitely a nice perk. You don't have to deprive yourself just because you have a limited budget. Instead, make some smart choices and some substitutions that will save you money.
Eye Shadows
More Details"
Eye shadow can be a key ingredient to creating a signature look. Feeling indecisive? NYX Nude On Nude Natural Look Kit has nine eye colors and two lip colors - all of which complement each other. Bonus - it's endorsed by All Women Stalk.
Concealers
More Details"
You can make your own concealer by mixing any moisturizer with an equal amount of blush or face powder. This can save you money and also help out in a pinch.
If you're not much of a DIYer, try Fox News Magazine's recommendation: Rimmel London Match Perfection Skin Tone Adapting Concealer, at just over $8.
Lipsticks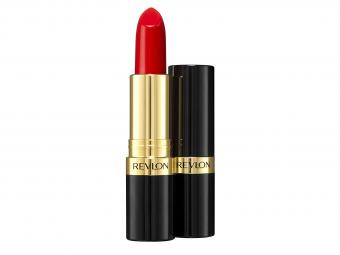 More Details"
Running out of lipstick? Try mixing equal parts blush and petroleum jelly to make a low-budget gloss.
Gurl.com recommends Revlon Super Lustrous Lipstick, at just under $8.
Mascara
Buy Now"
Allure Magazine recommends Maybelline Lash Stiletto mascara, which retails at less than $8 - proving you don't have to spend a lot to get a dramatic, lengthening look.
Lip Liner
More Details"
The best way to save on lip liner is to skip it altogether. It usually gets covered by your lipstick anyway. If it is a necessity to you, try Total Beauty's recommendation: NYX Retractable Lip Liner, which retails for $15 for a pack of three. You can also buy the retractable lip liner as a single product, but the price goes up to around $7.
Astringents
The key purpose of astringents is simply to absorb oil. Instead of going for an expensive toner, try using witch hazel, available in large bottles at most drug stores. Always pour the liquid on a cloth or tissue and not directly on your face.
Anti-Aging Face Mask
Make a great Anti-aging face mask with carrots. Mix 1/3 cup of shredded carrots, half a cup of milk and half a cup of grapeseed oil. Blend the ingredients together and then apply to your face for 15 minutes.
Perfume
Make your own perfume using vodka and essential oils. Mix 1/4 cup of unflavored vodka with 25 drops of your favorite scent and let it age in a jar for at least 48 hours. Mix in four tablespoons of distilled water and pour your new perfume into a spray bottle. Use less water for a more concentrated scent.
Hair Spray
Make a hair spray that will hold just as well as most commercial ones. Dice a lemon and an orange and boil them with two cups of water for 10 minutes. Once the mixture has cooled, add one ounce of rubbing alcohol.
Body Lotion
More Details"
Make your own body lotion using 1/2 cup of almond oil, 1/4 cup of coconut oil and 1/4 cup of beeswax. If you'd rather just purchase some, try Jergen's Aloe Vera Cream, at less than $6. It made Elle Magazine's top 10.
Look for Deals
Oftentimes, beauty suppliers give out samples when they are launching new colors or styles. You can also find coupons online and in your Sunday paper for popular mass market products.