List of Pet Samples and Freebies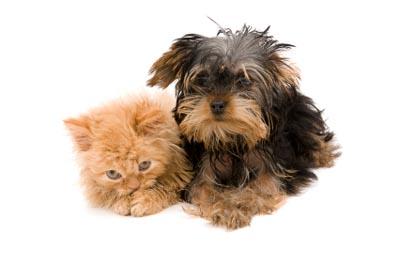 Americans love pets. According to The Week, the pet population in the United States now outnumbers the human population. Pets are big business too, with their owners spending $53 billion on them in 2012. That's an average of approximately $168 for every man, woman and child. If you can't afford to spend that kind of scratch on your pet, or even if you can, there are plenty of companies willing to lend a helping hand with some free products.
Try-Before-You-Buy Brands
Many pet product brands offer try-before-you-buy promotions in the hopes of winning your business. Some of these include:
Websites Listing Pet Freebies
Several websites allow people to share offers for pet freebies and samples that they received from manufacturers or found elsewhere. These sites sometimes offer a broad variety of products, and you may find some duplication between them. Check in frequently to find the most recent offers.
Pet-Themed Products
Pet samples and freebies aren't only for pets; sometimes they are for pet enthusiasts too.
Still More
Something for Everyone
From free food samples to ringtones, these resources provide new ways to care for or honor your pet. So cuddle up with your favorite furry -or not so furry- friend and consider which offers are right for you. Offers change frequently, so check the sites often.