Where to Find Awesome Free Stuff for Girls
It's not always easy to find freebies for girls online, but there are some places where you can find free samples, programs, downloads, apps, and more. Try something new, learn new skills, or just have fun with the free items on this list.
Free Samples of Beauty and Personal Products
A variety of companies that sell beauty or personal care products offer free samples, but their promotional offers can change frequently. There may be restrictions on getting certain samples, so it's best for girls to enlist help from mom or dad when requesting samples or registering for giveaway programs. Examples of places that routinely or currently offer free samples for girls include:
Pantene
Register with Pantene to get free samples of hair care products such as shampoo, conditioner, and styling products when they become available. You'll fill out a hair profile and register your email address in order be eligible.
L'Oreal
L'Oreal is another brand that regularly offers free samples, especially when they are launching new products. Sign up for their Worth It rewards program to get samples of makeup, hair products, and skin care items as they become available.
Tameology
Request free shampoo and conditioner samples specially designed to smooth hair from Tameology. (Only available while supplies last.)
HSI Argan Oil
Sign up at HSI to receive a free sample of their Argan Hair oil to smooth and beautify hair.
O.B. Tampons
O.B. Tampons is offering a free box of their applicator-free tampons. Girls will need to ask a parent to assist, as the registration form requires the person requesting the sample to be at leat 18 years of age.
Sephora Clay Mask
Sephora often gives out free samples with an order or when you visit a store. You can also get a sample of their clay mask when you follow them on Instagram.
Journals, Activity Books, and Coloring Pages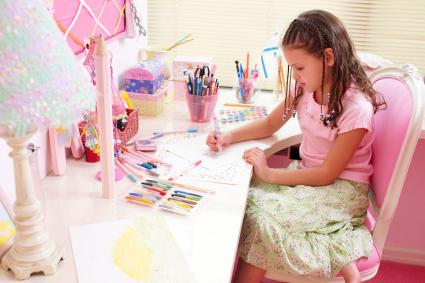 You can download a variety of free publications for girls, including journals, coloring books, coloring pages, and activity books. Options are available for girls for various ages.
Super Coloring Pages
Younger girls will enjoy the fun coloring pages at Super Coloring, which include Disney princesses, favorite characters like Strawberry Shortcake, animals, and more.
I Am Confident, Brave, and Beautiful
The free coloring page downloads from the I Am Confident, Brave, and Beautiful coloring book for girls are filled with creative and fun things to color as well as empowering phrases.
Total Girl Activity Book
The Total Girl Activity Book is free to download. It includes puzzles, trivia, and project ideas. Upper elementary age girls and older will enjoy this book.
Printable Travel Journal for Girls
Girls of any age can document summer vacations or other trips with this free printable travel journal. It includes writing prompts, drawing space, and places to document specific things about the trip.
Color and Write Journal Pages
These beautiful color and write Journal Pages are great for relieving stress and documenting your day, writing out your dreams or wishes, or journaling about anything at all.
Girls' Printable Sports Journal
Girls of all ages can stay fit and healthy with these training journal pages for girls. These no-cost downloads are complete with places to note goals, remember inspirational quotes, and record thoughts.
Printable Wall Art for Girls
For girls who want to brighten up their room, these free printable wall art sayings are the perfect choice. Hang them alone or frame them for a special touch. The site also has some free printables from I Am Girl Scouts that make great room decorations for those who participate in Girl Scouts.
American Girl Craft Tutorials and Printables
The adorable projects on the American Girl website are complete with tutorials and printables for all sorts of things from ice cream sandwiches to deodorant to an animal hospital. You can use these with any doll, though they will work best with dolls similar in size to American Girls.
Free Experiences for Girls
There are several ways girls can learn new skills and discover new things with free programs and experiences.
Girls Who Code
Girls Who Code has free after school programs for 3rd through 5th grades and 6th through 12th grades. The programs are based on computer science and are offered nationwide at schools and libraries. Check the program locator to see if there's one near you. If there isn't a program at your school or near you, you can ask a parent or teacher to consider starting one. The starter club kits and curriculum are free.
GEMS
GEMS stands for Girls Excelling in Math and Sciences, and is a free club that focuses on science, technology, engineering and mathematics while also encouraging leaderships and academic and social growth. There are programs for preschool through high school throughout the U.S. If there isn't a GEMS club near you, talk with a trusted adult about starting one. The complete club starter toolkit and resources can be downloaded at no cost.
Find Local Programs
In many instances you may find free after school programs or summer programs that are specific to your city or state. To find ones for girls near you:
Free Apps for Girls
There are a lot of free apps out there for fun, learning, and more. A few that are well-rated and specifically made with girls in mind include:
Free Books
Girls who like to read can find free books to read online. Options include:
Just for Fun
With so many options available, chances are that there are several freebie options that will appeal to the girls in your life. If these options aren't enough on their own, download the Baskin Robins app to get a free scoop of ice cream or visit Chuck E. Cheese with your good report card to get 10 free play points. Plus, the free sample page on thebalanceeveryday.com updates their list daily with the latest offers, many of which are perfect for girls!